Initial mood boards to discuss
the idea and its feasibility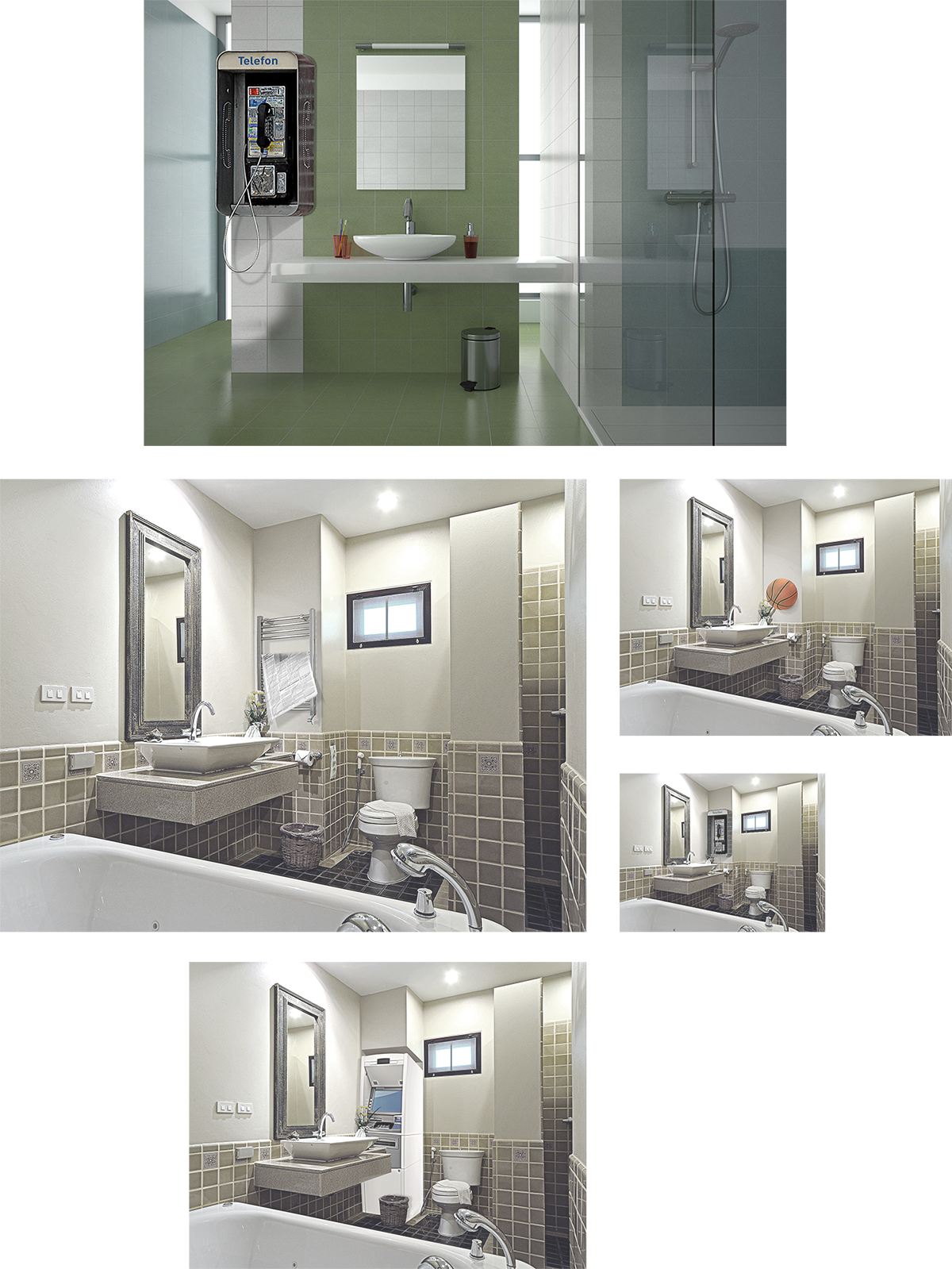 One of the many storyboard iterations 
we worked with the storyboard artist
we hired. My role in this process was to
art direct this process, working with
the artist to achieve our creative target
so we agree with our client, Selpak on
the production budget and outcome of
this campaign.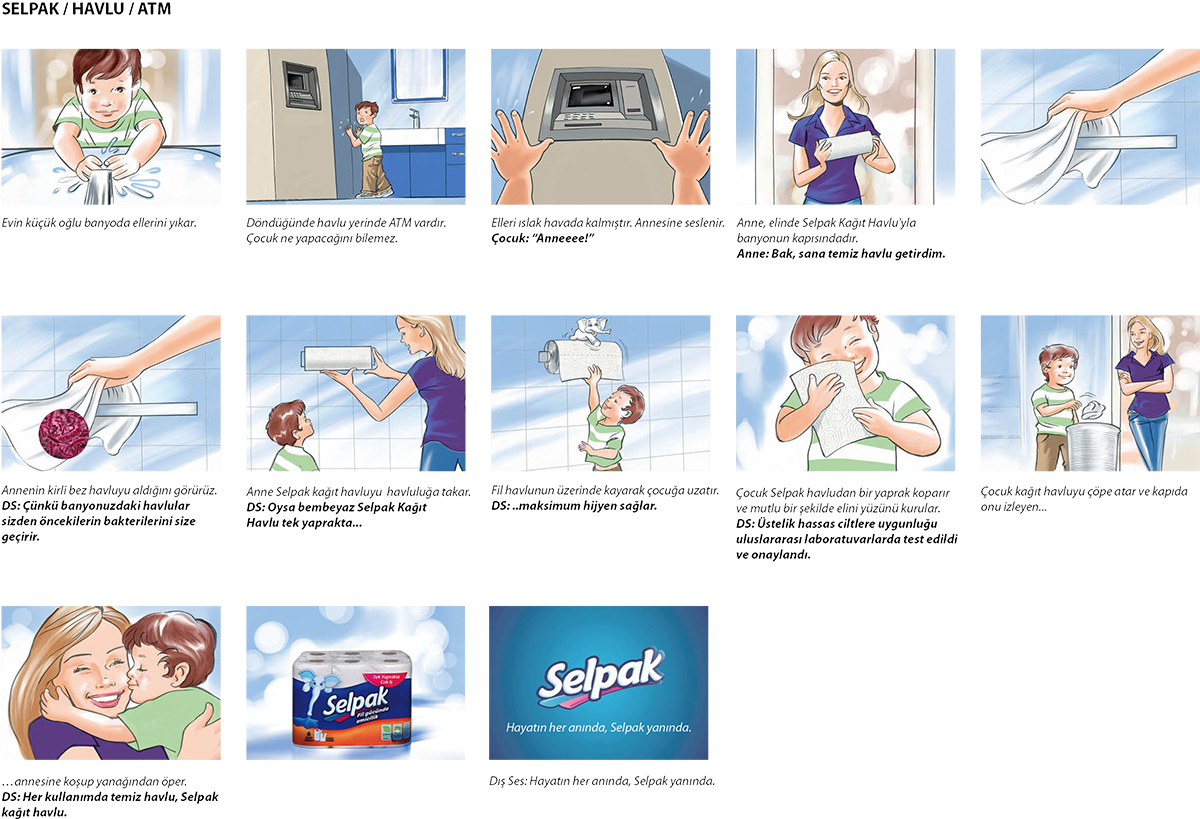 One of the inspirations for the music from my research
Two of the inspirational examples for the overall feeling
A moment from cast selection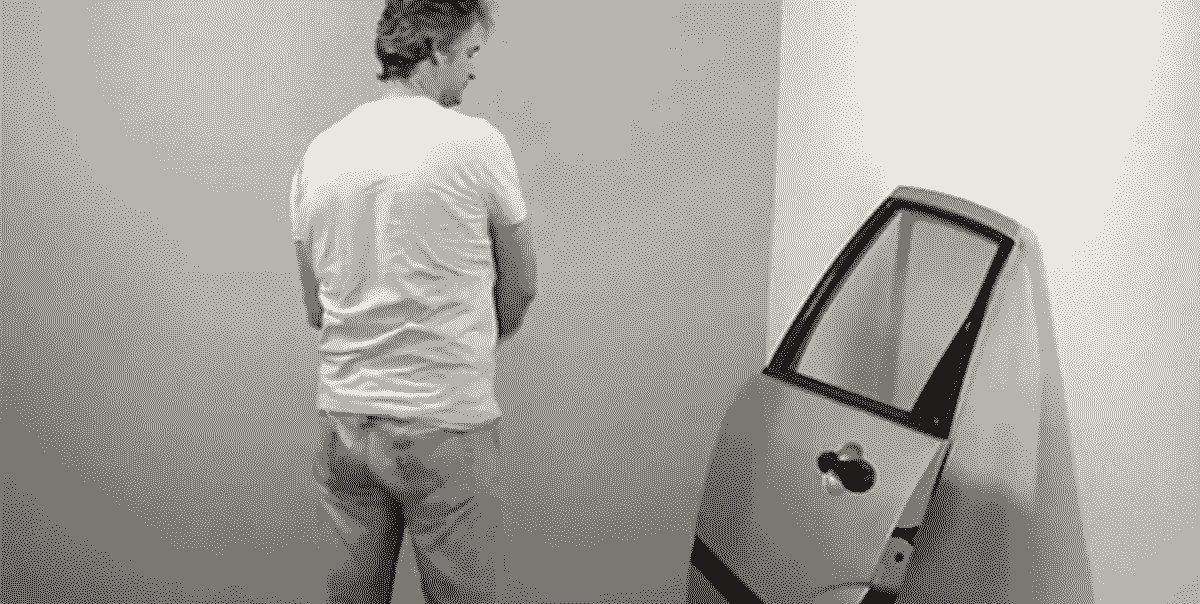 Oversaw and provided lots of feedback during the 3D modeling & rendering of the bathroom for the approval from our client before the construction began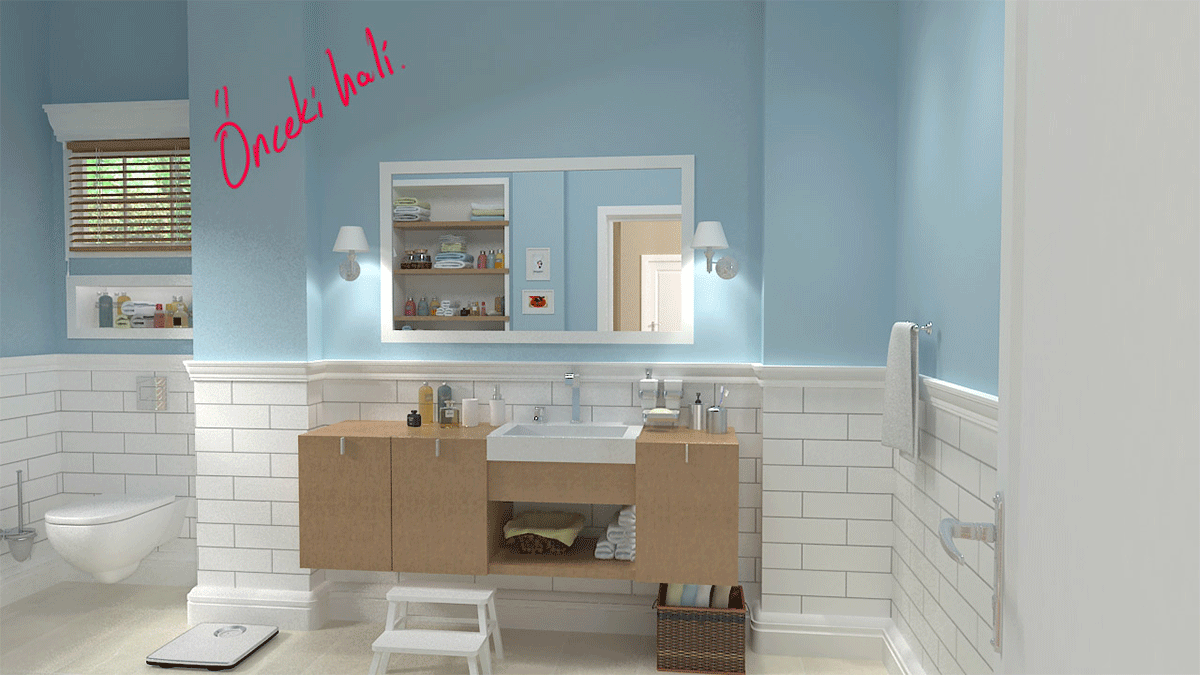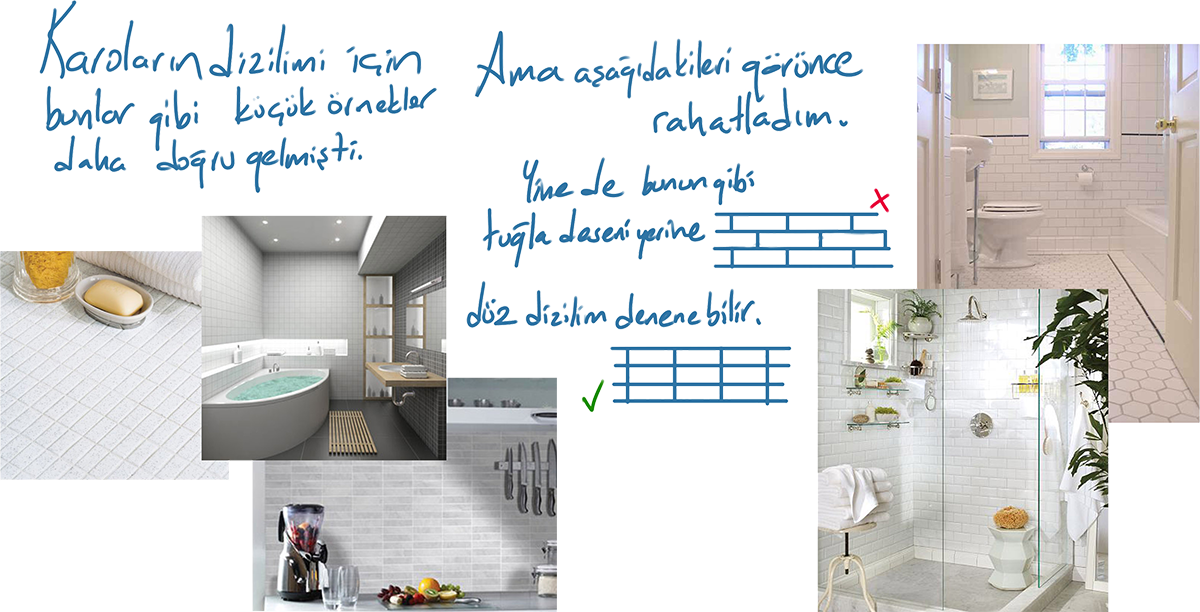 Post-production process included the placement of the elephant (brand mascot) or the pack shot that were also overseen and storyboarded by myself as the Art Director, and my manager, Creative Director Ilhami Duman.