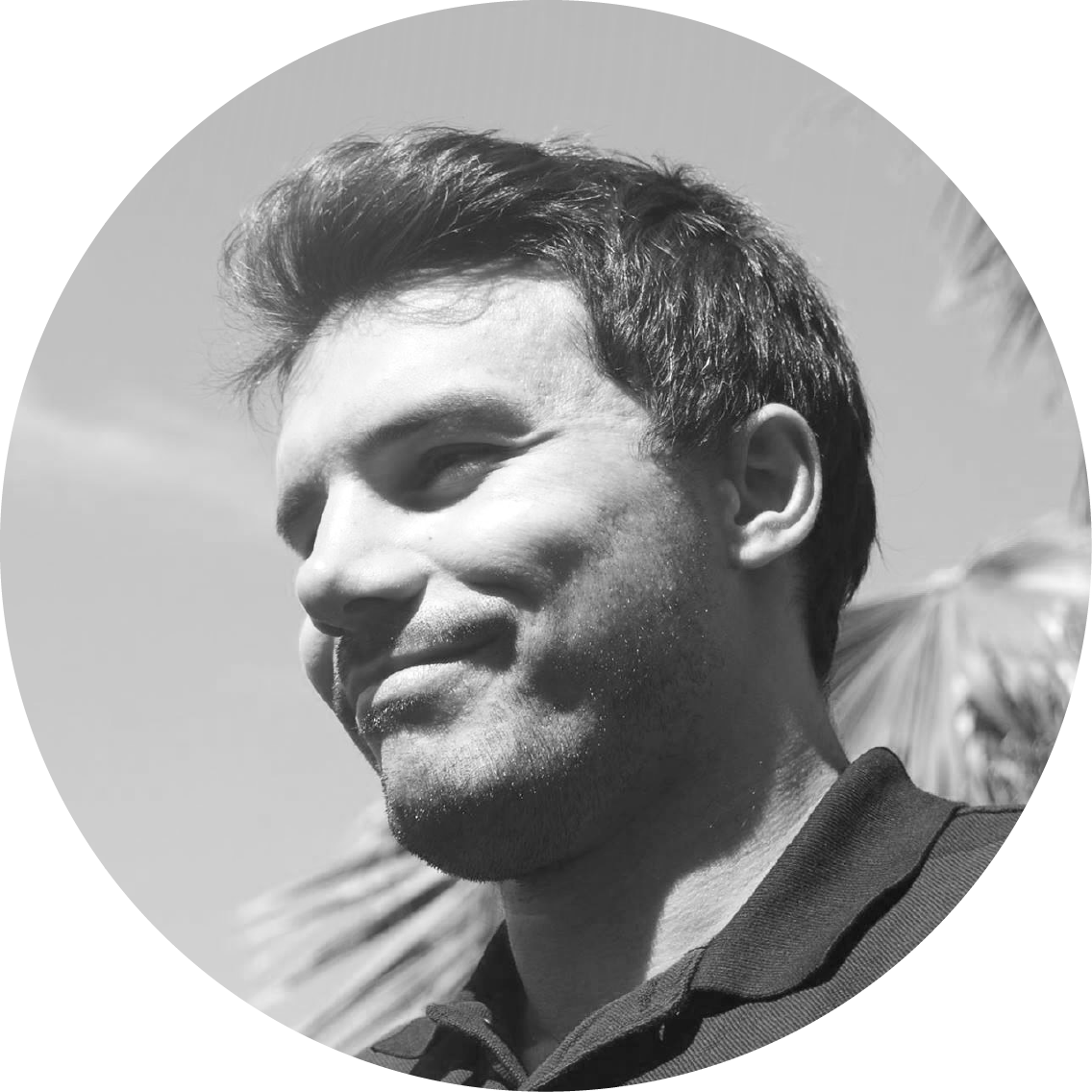 During the past decade, I have worked for outstanding advertising agencies & design offices, including 
TBWA Istanbul*. I held full responsibility for worldwide brands such as BMW, Mini, Sony, Pepsico, BNP Paribas TEB, Danone, Häagen-Dazs, Aquafresh.
My work covers a large range, including interaction projects, global advertising campaigns, and large-scale commercial implementations as a sr. Art Director & Visual Designer. Among many accolades,
the "Young Designer of the Year" award from
The Professional Association of Turkish Graphic Designers (GMK) in 2009 is the one of which I'm most proud. Today, I'm currently continuing my design career at Tesla, Inc. in California.

A     W     A     R     D     S
2014   Effie Awards
¹
| Best in Cleaning Products | Second Place with Selpak
2014   Eczacibasi, The Best Innovative Communication Award | First place with Selpak  
2013   Professional Association of Turkish Graphic Designers (GMK)
²
| Best Typography 

 First Place with IKSV Istanbul Design Biennial
2013   Professional Association of Turkish Graphic Designers (GMK) 32ᴺᴰ Exhibition | Selected work            
2013   Professional Association of Turkish Graphic Designers (GMK) 32ᴺᴰ Exhibition | Selected work  with Unicef Tshirts
2013   One Show Design | Merit Award for Excellent in Design with Mini
2012   Global MINI Guerilla Competition | First place with Mini
2012   International Eurobest Awards | Selected work with Mini
2012   Felis, Media Cat Out of Home Awards | Best Ambiance Advertising | First place with Mini
2012   Crystal Apple Awards
³
| Best Event Marketing | First place with Mini
2012   Kırmızı Best on the Press | Selected work with 42 Maslak
2012   TBWA Global Disruption Awards | Selected work with 42 Maslak
2009   Professional Association of Turkish Graphic Designers | The Young Designer of the Year in Turkey
2009   Professional Association of Turkish Graphic Designers | The Best Typography | First Place with IKSV Istanbul Film Festival poster
2009   Professional Association of Turkish Graphic Designers | The Best Using Outdoor Design | First Place with IKSV Istanbul Film Festival poster
2009   Professional Association of Turkish Graphic Designers | The Best Cultural & Social Poster Design with IKSV Istanbul Film Festival poster
2009   Professional Association of Turkish Graphic Designers | The Best T-shirt Design | Selected work with Repunation
2009   Professional Association of Turkish Graphic Designers 28
ᵀᴴ
Exhibition | Selected work with Superfresh Tuna Fish packaging design
2009   Professional Association of Turkish Graphic Designers 28
ᵀᴴ
Exhibition | Selected work with Omega 3 for Hearth Health logo design
2009   Professional Association of Turkish Graphic Designers 28
ᵀᴴ
 Exhibition | Selected work with Recycled Notebooks
2009   Bikem Ozsunay Foundation The Best Poster Award (GMK) with IKSV Istanbul Film Festival poster
2009   Ihap Hulusi The Best Poster Award (GMK) with IKSV Istanbul Film Festival poster
2006   Cannes Young Lions Competition Turkey | Third place | Print Category
2006   The Best Corporate Identity by Conqueror Paper awards
2006   Crystal Apple Awards | Best in Print | Second Place | with Jingle Jungle hand-made Jingle Company
P   U   B   L   I   C   A   T   I   O   N   S
2013    Professional Association of Turkish Graphic Designers Book
2013    Yapildi Magazine | Turkey
2011    Kirmizi Magazine | Turkey
2009    World of Print Magazine | Turkey
2009    Professional Association of Turkish Graphic Designers Book
2009    Graphic Design Magazine | Turkey
2009    Milliyet Newspaper | Turkey
2006    Radikal Newspaper | Turkey
M    E   M   B   E   R   S   H   I   P   S
Advertising Creators Institution | Turkey Professional Association of Turkish Graphic Designers (GMK) | Turkey
AIGA | The Professional Association for Design | San Francisco